Beyond Brochures: A Guide for Travellers, their Advisors and Tales from the Road (Paperback)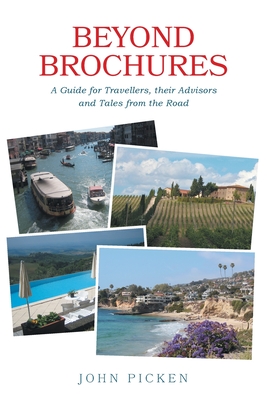 $18.99

Usually Ships in 1-5 Days
Description
---
In Beyond Brochures, travellers will glean the wisdom of someone who has enjoyed decades of helping people plan and enjoy their travel. This treasure trove of notes and personal observations about how to plan travel will start the novice traveller off on the right foot and will challenge the seasoned one to new heights of adventure and delight. Trade secrets are revealed on cheap seats, 'geezer' travel, avoiding waiting in line, and travel value, among many other travel topics.

Expect to find suggestions for:
- Working effectively with an agency.
- When you can't get there from here.
- Making your own hotel bookings.

"Having the hotel know who you are and what a considerate person you are may be just the incentive they need to go above and beyond their ordinary."

Beyond Brochures is also aimed at helping travel advisors so that they may better assist their clients, and grow their travel practice. The Advisors segments discuss - among other things;
- Building intangible service and trust.
- What the client wants.
- You will screw up-so what then?
- Itinerary planning for the pro.

Beyond Brochures concludes with the author's first-hand travel highlights and recommendations from someone who's been there and done that and has the scars to prove it.