Magic Eye: Have Fun in 3D (Hardcover)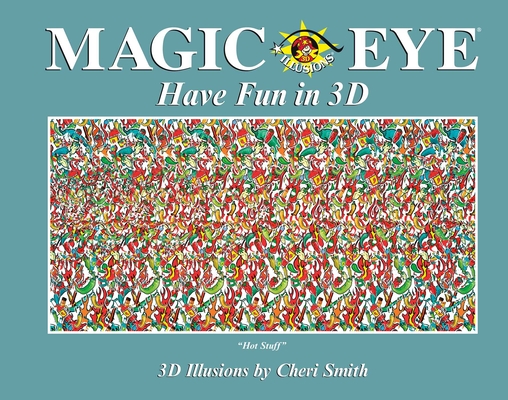 $21.99

Typically Ships in 1 - 2 Days
Description
---
For thirty years, Magic Eye has fascinated children and adults alike worldwide with its amazing 3D images. The first new book in five years from this New York Times bestselling property!

New York Times best-selling Magic Eye 3D optical illusions are back with dozens of all-new pictures! In addition to the bestselling book series, Magic Eye 3D illusions have been published in the Sunday comics section of newspapers internationally for over 25 years. To celebrate this achievement, this hardcover book contains over 50 humorous Magic Eye 3D "comic strips." Through Magic Eye's patented 3D technology, viewers can find a full-color image on each page, with a smaller black-and-white image of the "hidden" scene in the back of the book to help reveal each optical illusion. Magic Eye: Have Fun in 3D creates a fun reader experience for families and Magic Eye fans of all ages.
About the Author
---
Magic Eye® ignited the worldwide 3D craze of the 1990s. In fact, Magic Eye I, II, and III appeared on the New York Times Best Seller list for a combined 73 weeks. More than 20 million copies of Magic Eye books have been sold in more than 25 languages. The weekly newspaper syndicated comic strip has appeared in newspapers around the world since 1994.