Everest, Revised & Updated Edition: Mountain Without Mercy (Compact Disc)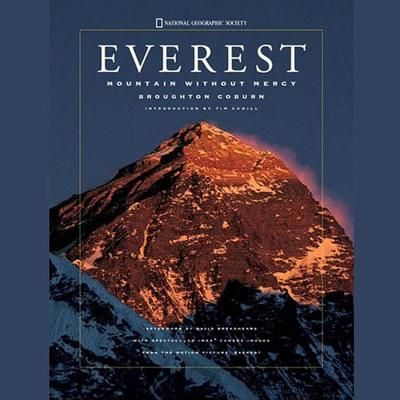 $29.95
Email or call for price.
Description
---
David Breashears, the first American to scale Everest twice, was a veteran of nine previous Himalayan filmmaking expeditions when he agreed to lead what became his most challenging filmmaking experience. The expedition was organized by large-format motion picture producer MacGillivray Freeman Films and comprised an international team of climbers. Their goal was to carry a specially modified forty-eight-pound IMAX motion picture camera to the summit of Everest and return from the top of the world with the first footage ever shot there in this spectacular format.A stunningly illustrated portrait of life and death in a hostile, high-altitude environment where no human can survive for long, Everest invites you to join Breashears, his climbers, and his crew as they make photographic history. Author Broughton Coburn traces each step of the team's progress toward a rendezvous with history--and suddenly you're on the scene of a disaster that riveted the world's attention. Everest incorporates a first-person, on-the-scene account of the most tragic event in the mountain's history: the May 10, 1996, blizzard that claimed eight lives, including two of the world's top climbing-expedition leaders. It is a chronicle of the courage and cooperation that resulted in the rescue of several men and women who were trapped on the lethal, windswept slopes. Everest is also a tale of triumph. In a struggle to overcome both the physical and emotional effects of the disaster on Everest, Breashears and his team rose to the challenge of achieving their goal--humbled by the mountain's overwhelming power yet exhilarated by their own accomplishment.Includes a bonus PDF with photographs.