Connecticut Characters: Profiles of Rascals and Renegades (Paperback)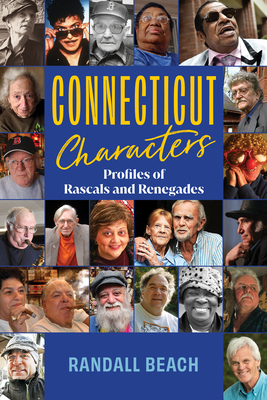 $21.95

Usually Ships in 1-5 Days
Description
---
Connecticut Characters is a collection of the most popular profiles and colorful accounts written by long-time columnist Randall Beach. His columns were written over a span of 40 years and are fondly remembered by many New Haven Register readers.
When Randall began writing the column, some of his newsroom colleagues dubbed the subjects "creep of the week" because often the subjects were so odd and eccentric. But none of them were "creeps;" they simply had a different way of looking at the world and of living. He always strove to give them dignity along with recognition. His writings always strike an affectionate tone and are often humorous, but never mocking.
The individuals that he wrote were from all over Connecticut--well beyond the New Haven area. The collection focuses on some well-known people, such as former Yale University President A. Bartlett Giamatti, but mostly the profiles are of people, some colorful, who are part of the fabric of the state.
It's a remarkable and fascinating collection of people from all different walks of life around Connecticut.
About the Author
---
Randall Beach was a reporter and columnist for the New Haven Register from 1997 to 2020 and prior to that he was the rock music critic for the Register from 1978 to 1984. He later wrote about rock music for the New Haven Advocate, the Hartford Courant, and Billboard magazine. In addition, he writes the "Beachcombing" column for Connecticut magazine. He lives in New Haven. He is also the co-author of The Legendary Toad's Place (Globe Pequot).