Yes, Prime Minister, Series 1, Part 1 (Compact Disc)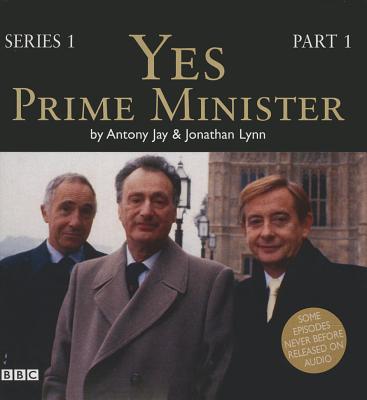 $19.95
Email or call for price.
Description
---
Four episodes from the first award-winning BBC television series, starring Paul Eddington, Nigel Hawthorne, and Derek Fowlds
"The Grand Design"
""As prime minister, Jim's finger is on the nuclear button. Confused under some tough questioning, he comes up with a surprising grand design for defense.
"The Ministerial Broadcast"
""As Jim is coached and groomed for a television discussion of his new defense policy, Sir Humphrey is more concerned with what he says than how he says it.
"The Smoke Screen"
""When Jim champions his health minister's plan to abolish smoking by excessive taxation, a horrified Sir Humphrey calls in the tobacco lobby to prevent it.
"The Key"
""A territorial battle reminds Jim that his cabinet secretary may have too much power. But Sir Humphrey is not about to have his wings clipped.