The Twelve Caesars (Tantor Audio & eBook Classics) (Compact Disc)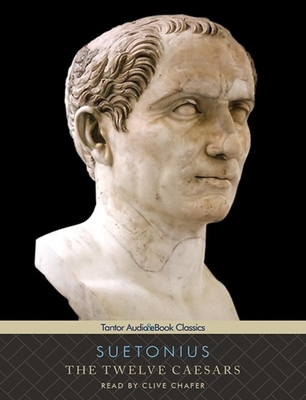 $34.99
Email or call for price.
Description
---
As private secretary to the Emperor Hadrian, the scholar Suetonius had access to the imperial archives and used them (along with eyewitness accounts) to produce one of the most colorful biographical works in history. The Twelve Caesars chronicles the public careers and private lives of the men who wielded absolute power over Rome, from the foundation of the empire under Julius Caesar and Augustus, to the decline into depravity and civil war under Nero and the recovery that came with his successors. A masterpiece of observation, anecdote, and detailed physical description, The Twelve Caesars presents us with a gallery of vividly drawn-and all too human-individuals. This version of The Twelve Caesars is the translation by Alexander Thomson, M.D.
About the Author
---
Gaius Suetonius Tranquillus, commonly known as Suetonius (ca. 70-ca. 135), was a Roman historian, administrator, and writer belonging to the equestrian order in the early Imperial era.

Clive Chafer is a professional actor, director, and producer, as well as a theater instructor. He is the founder of TheatreFIRST, Oakland's only professional, season-producing theater company, where he served as artistic director until 2008. He teaches classical dramatic literature and other subjects at the University of San Francisco.