Star Trek: The Original Series: Burning Dreams (Paperback)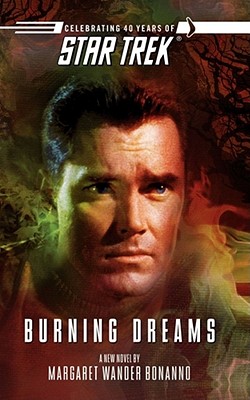 $22.99

Usually Ships in 1-5 Days
Description
---
A Star Trek: Original Series adventure!

Before James T. Kirk, another captain stood on the bridge of the U.S.S. Enterprise, spearheading its mission of exploration into the uncharted reaches of the galaxy. He was a man driven to perfection, a brooding soul whose haunted eyes reflected the burden of the impossible standards he set for himself, and for whom his longtime science officer, Spock, one day would risk everything. Yet, little is truly known about the enigmatic Christopher Pike, the events that defined him...or the secrets that consumed him. From the embers of his early childhood among Earth's blossoming interstellar colonies, to the terrifying conflagration that led him back to the world of his birth; from the mentor who would ignite young Chris's desire to return to the stars, to the career he blazed in Starfleet that would end in supreme sacrifice—the path of Pike's astonishing life leads through fire again and again. But even amid the ashes of Talos IV, the forbidden world on which he would live out the remainder of his days, the dreams smoldering still within his aging, radiation-ravaged breast fan the flames of Pike's spirit to accomplish one final task...
About the Author
---
Margaret Wander Bonanno (1950–2021) was the bestselling author of Star Trek: Burning Dreams; Star Trek: The Lost Era: Catalyst of Sorrows; Star Trek: Dwellers in the Crucible; and Star Trek: Strangers from the Sky, as well as two science fiction trilogies, The Others and Preternatural.