The Whisper Man: A Novel (Paperback)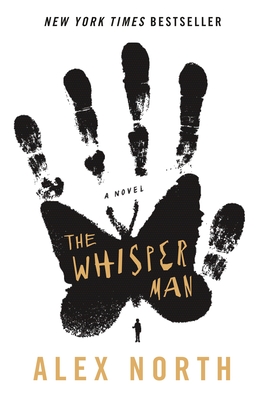 $16.99
Typically Ships in 1 - 2 Days
Staff Reviews
---
Tom makes the decision to move to a new town with his young son Jake to start fresh after the death of his wife. It seems better until a young boy Jake's age disappears in a very similar way to a serial killer's crimes who, 20 years ago, would whisper to children but he has been in jail. Has someone been helping the whisper man all along or is a brand-new criminal out there? Soon things get worse when Jake starts acting weird and hearing whispers. This is a page turner filled with twists and turns you won't see coming!
— Lauren
September 2019 Indie Next List
---
"A creepy, sinister, can't-put-it-down story of a town that survives and then relives the crimes of a child serial killer. For those who love psychological thrillers (with the absence of gore but plenty of plot twists and turns), The Whisper Man is a grand ride into the minds of those who kill and those who are victims. You'll find yourself looking over your shoulder when reading this book. Don't stand too close to an open window..."
— Helen Gregory, Maria's Bookshop, Durango, CO
Description
---
**THE INSTANT NEW YORK TIMES BESTSELLER**

"WORKS BEAUTIFULLY... If you like being terrified, The Whisper Man has your name on it."
—The New York Times, Editor's Pick

"SUPERB"
—Publisher's Weekly, Starred Review

"BRILLIANT... will satisfy readers of Thomas Harris and Stephen King."
—Booklist, Starred Review

"POIGNANT AND TERRIFYING"
—Entertainment Weekly

In this dark, suspenseful thriller, Alex North weaves a multi-generational tale of a father and son caught in the crosshairs of an investigation to catch a serial killer preying on a small town.

After the sudden death of his wife, Tom Kennedy believes a fresh start will help him and his young son Jake heal. A new beginning, a new house, a new town. Featherbank.

But the town has a dark past. Twenty years ago, a serial killer abducted and murdered five residents. Until Frank Carter was finally caught, he was nicknamed "The Whisper Man," for he would lure his victims out by whispering at their windows at night.

Just as Tom and Jake settle into their new home, a young boy vanishes. His disappearance bears an unnerving resemblance to Frank Carter's crimes, reigniting old rumors that he preyed with an accomplice. Now, detectives Amanda Beck and Pete Willis must find the boy before it is too late, even if that means Pete has to revisit his great foe in prison: The Whisper Man.

And then Jake begins acting strangely. He hears a whispering at his window...
About the Author
---
Alex North is the internationally bestselling author of The Whisper Man. He lives in Leeds, England, with his wife and son, and is a British crime writer who has previously published under another name.
Praise For…
---
"Alex North weaves a stunningly captivating narrative that's a nuanced and grounded exploration of father-son relationships...a master class in genre exploration. An incredible read."
—Joe and Anthony Russo

Early Praise for The Whisper Man:

"The Whisper Man is the most unsettling thriller I have read since Jo Nesbø's The Snowman. Much more than the sum of its parts, it is nightmarish and disturbing and, at the same time, a moving and life-affirming novel about fathers and sons, and grief, loss, and recovery.
—Alex Michaelides, author of the #1 New York Times bestseller The Silent Patient

"Brilliant...an affirmation of the power of the father-son relationship...will satisfy readers of Thomas Harris and Stephen King."
—Booklist, Starred Review

"A terrifying page-turner with the complexities of fatherhood at its core."
—Kirkus Reviews

"A powerful and scary story that will haunt readers long after the final page is turned."
—Library Journal

"First it's spooky. Then it's scary. Then it's terrifying. And then… well, dear reader, proceed at your own risk. An ambitious, deeply satisfying thriller—a seamless blend of Harlan Coben, Stephen King, and Thomas Harris. My flesh is still crawling."
—A.J. Finn, #1 New York Times bestselling author of The Woman in the Window

"Get ready to be unnerved. This novel is thrilling."
—Brad Meltzer, #1 New York Times bestselling author

"Beautifully written. Beautifully plotted."
—C.J. Tudor, bestselling author of The Chalk Man

"Beautifully crafted, heart-rending and spine-tinglingly chilling, The Whisper Man is a thrilling tour de force."
—Sarah Pinborough, New York Times bestselling author of Behind Her Eyes

"The best crime novel of the decade."
—Steve Cavanagh, bestselling author of The Defense