The Templars' Last Secret: A Bruno, Chief of Police novel (Bruno, Chief of Police Series #10) (Hardcover)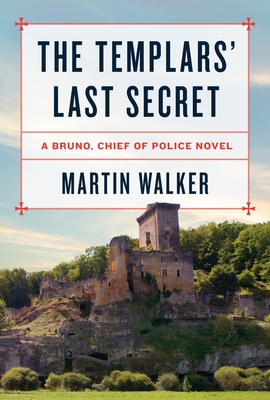 $25.95

Usually Ships in 1-5 Days
Other Books in Series
This is book number 10 in the Bruno, Chief of Police Series series.
Description
---
Bruno, the beloved chief of police in the idyllic French town of St. Denis, is back! This time a mysterious death brings ancient secrets to light, and it's up to our hero--and favorite gourmand--to connect the tangled threads of past and present

When a woman's body is found at the foot of a cliff near St. Denis, Bruno suspects a connection to the great ruin that stands on the cliff above: the Château de Commarque, a long-ago Knights Templar stronghold which, along with the labyrinth of prehistoric caves beneath it, continues to draw the interest of scholars. With the help of Amélie, a young newcomer to the Dordogne, Bruno learns that the dead woman was an archaeologist searching for a religious artifact of incredible importance, the discovery of which could have dramatic repercussions throughout the Middle East--not to mention in St. Denis. And the woman's ties to Islamic terrorists can only heighten the pressure on Bruno to unravel the centuries-old mystery. Meanwhile, an old flame of Bruno's is assigned to work with him on the case, and the two find time, naturellement, to enjoy the supreme pleasures of the wine, food, and beauty of the Dordogne.
About the Author
---
MARTIN WALKER is a senior fellow of the Global Business Policy Council, a private think tank based in Washington, D.C. He is also editor in chief emeritus and international affairs columnist at United Press International. His previous novels in the Bruno series are Black Diamond; Bruno, Chief of Police; The Children Return; The Crowded Grave; The Dark Vineyard; The Devil's Cave; Fatal Pursuit; The Patriarch; and The Resistance Man, all international best sellers. He lives in Washington, D.C., and the Dordogne.
Praise For…
---
"Enchanting." —The New York Times Book Review

"Of all the police inspectors in all the precincts around the world, Bruno, chief of police of tiny St. Denis, France, is the one I would most like to hang out with… It's not often that a village police chief must match wits with Israel's Mossad as well as splinter groups of radical Islamic terrorists. Still, Bruno takes it in stride—as he does everything, with a mixture of bumbling and panache, scarcely missing a beat." —BookPage

"Delightful and delicious… Fast-moving, totally engaging… The joy of Mr. Walker's Bruno series is the way the reader becomes immersed into this little-known corner of the world, where Western Civilization, and all the arts and amenities that we consider essential to the human race, began." —Pittsburgh Post-Gazette

"The Templars' Last Secret is a highly enjoyable, complicated journey of suspense. It's enhanced by the rich pleasures of gourmet food and elegant wine that Bruno always serves up with unbridled joy. Another winner from Monsieur Walker." —Open Letters Monthly

"My admiration for Martin Walker's novels featuring the unflappable Bruno, Chief of Police, grows with each new book in the series. Whether Bruno is solving a crime, creating a soufflé, charming a newcomer to St. Denis, or yearning for a past love, Walker brings it all together, educating us about the region, food, wine, and moving carefully toward a satisfying conclusion. I'm ready for the next one!" —Diane Rehm

"Just the thing for readers hungry for a banquet of epicurean pleasures, ancient history, international terrorism, and holy matrimony." —Kirkus

"Deftly plotted... Series fans will happily note Walker's customary appreciation for local wines, food, and culture." —Publishers Weekly