Ellie's Day at the Shore (Paperback)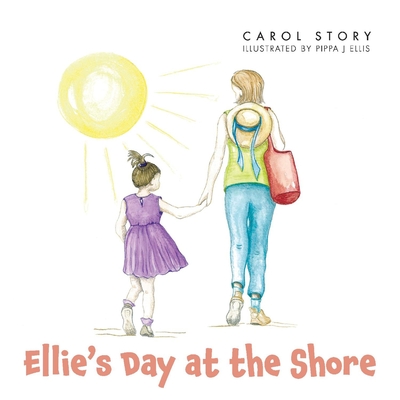 $12.95
Email or call for price.
Description
---
One summer day, Carol is talking to her great niece Ellie about what Ellie's great grandma used to do as a child. Great Grandma spent summers at the shore. Liking what she hears, Ellie wants to go to the shore, too! Carol and Ellie head to the shore together, and while they're there they discover all the wonderful creatures that live at the shore.

Ellie finds birds– piping plovers, least terns, and American oystercatchers— monarch butterflies, horseshoe crabs, and even a special kind of turtle called a terrapin!

"Ellie's Day at the Shore" is an educational and nostalgic story that celebrates the simple joys of a day at the shore. Alongside splendid illustrations, this is the perfect book for children curious about seaside animals and the beach.

About the Author
---
After retiring from the corporate world, Carol Story began volunteering for various causes. One of her favorite volunteer jobs was walking the beach in Stratford, Connecticut for the Audubon Alliance for Coastal Waterbirds, where she helped monitor the piping plovers, least terns, common terns and American oystercatchers nesting there.

She would share her observations with her mother, who had long been interested in birds. After her mother's death and at the suggestion of a friend, she wrote "Ellie's Day at the Shore" as a way to tie together her mother's memory with her volunteer work.

Carol lives in Connecticut and currently volunteers at Connecticut's Beardsley Zoo in Bridgeport.