Four Years in the Rockies: Or, the Adventures of Isaac P. Rose, of Shenango Township, Lawrence County, Pennsylvania (MP3 CD)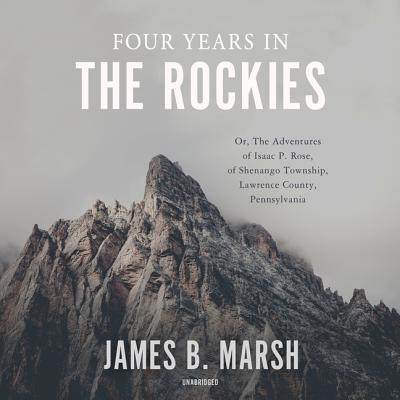 $19.95
Email or call for price.
Description
---
James Marsh's Four Years in the Rockies gives brilliant insight into the life of Isaac P. Rose, a man who forged his own path in the wilderness of the far West.
This thrilling account of one mountain man's life at the height of the nineteenth-century fur industry follows Rose as he overcomes adversity, learns from those around him, and becomes one of the most successful trappers of the Rockies.
During the course of these years, Rose survives perilous weather conditions, fends off some of the most dangerous animals in North America, and nearly loses an arm during a skirmish with a group of Native Americans.
Four Years in the Rockies is essential listening for anyone interested in the nineteenth-century fur trade and the adventurers who risked their lives to be part of it.