Himalayan Travels: Sikkim, Kulu and Lahoul, 1950-51 (Hardcover)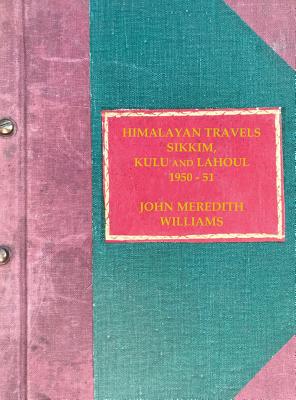 $23.99

Usually Ships in 1-5 Days
Description
---
These journals record the travels of John Meredith Williams in the Himalayas in 1950-51. As a young man he worked in Calcutta and took two excursions, one to Sikkim, one to Kulu and Lahoul, to explore the mountains he loved, the culture and the people. They reflect the period in which they were written, shortly after Indian Independence, and record his delight in the natural surroundings, the trials and joys of the expeditions, and his energetic and at times irascible nature.
After being educated at Sherborne School, Dorset and Trinity Hall, Cambridge, Johnny served in the Royal Signals and then worked for Shaw Wallace and Company Ltd., based in Calcutta. On returning to Calcutta from his travels, he typed and illustrated the journals with photographs and sent them to his parents, Gwynne and Cicely Williams. They have been edited by his grandson, Tobias Lescht, and daughter, Cecily Hennessy.
Johnny always loved the mountains but as he said himself, 'I have come to the conclusion that I will never make anything of a Himalyan climber as I am always far too keen on seeing round the corner--and there is always a corner round which has not been inspected before'.