The Woman in the Park (Hardcover)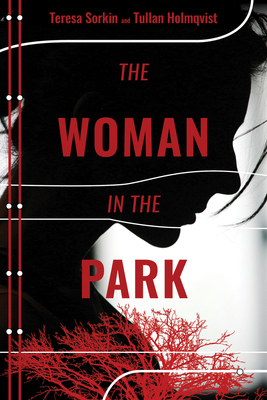 $24.95
Usually Ships in 1-5 Days
Description
---
When Manhattanite Sarah Rock meets a mysterious and handsome stranger in the park, she is drawn to him. Sarah wants to get away from her daily routine, her cheating husband and his crazy mistress, her frequent sessions with her heartless therapist, and her moody children.
But nothing is as it seems. Her life begins to unravel when a woman from the park goes missing and Sarah becomes the prime suspect in the woman's disappearance. Her lover is nowhere to be found, her husband is suspicious of her, and her therapist is talking to the police.  
With no one to trust, Sarah must face her inner demons and uncover the truth to prove her innocence.
A thriller that questions what is real-with its shocking twists, secrets, and lies—The Woman in the Park will leave readers breathless.
About the Author
---
Teresa Sorkin
is a Television Producer with a passion for creating, writing, telling, sharing and producing great stories. She is the founder of Roman Way Productions, a production company with 32 projects in development.  Teresa has produced shows and films for various networks and studios. Teresa received her degree in Marketing and Media from New York University (NYU) and Bocconi University in Milan. She was a journalist for RAI TV where she worked on entertainment and fashion hosting her own show for the network. When Teresa isn't working on the best next story, she spends time with her husband Ian and two children. 
https://teresasorkin.com/
Tullan Holmqvist is an investigator, writer and actor, and is the coauthor of the psychological thriller novel and screenplay The Woman in the Park with producer Teresa Sorkin. Tullan's work as a private investigator has included global fraud investigations, financial due diligence and art cases. She has a master's degree in political science from the University of Florence; literature and language degrees from universities in France and Italy; and screenwriting and acting studies at New York University, Boston University, MH and HB Studios. Originally from Sweden, Tullan lives in New York with her composer-attorney husband Giovanni and two sons. www.tullanh.com
Praise For…
---
"Woman in the Park is an insanely smart, dark trickster of a thriller. Go ahead. Scan the horizon for clues. Become obsessed. Have a great time. Read it twice. (I did.)" —Rebecca Coffey, author, Hysterical: Anna Freud's Story
"Obsession and loneliness intersect with explosive results in this thrilling story of a woman whose life is a total mystery—even to herself. Tense, cinematic, and relentlessly suspenseful, The Woman in the Park will have you addicted, consuming one chapter after another until you reach its chilling conclusion." —Megan Collins, author, The Winter Sister
"The Woman in the Park is a spine-tingling read that makes you question all your assumptions from one page to the next. Imagine if The Girl on the Train and The Hours had a baby, it would be The Woman in the Park."
"The Woman in the Park is one of those novels that you can't stop thinking about even when you aren't reading it. Hooked me from the very first page until the shocking end! A must read!" —Marina Di Guardo, author, La Memoria Dei Corpi
"The Woman in the Park is an insanely smart, dark trickster of a thriller. Go ahead. Scan the horizon for clues. Become obsessed. Have a great time. Read it twice. (I did.)" —Rebecca Coffey, author, Hysterical: Anna Freud's Story
"Like a Rubik's cube, The Woman in the Park twists the perception of reality and fantasy, keeping the reader hooked and curiously searching for the solution. Intriguing, intelligent and multifaceted." —Vera Näsström, author & playwright, All Is As It Should Be
"Fast and thrilling, Sorkin and Holmqvist's novel The Woman in the Park kept me guessing until the final page. There's no tranquility to this Manhattan's Upper East Side, just darkness, disquiet, and suspense." —James Sturz, author, Sasso
"This richly textured, beautifully written, and intricately plotted thriller, with a deeply sympathetic female protagonist, is at once a page-turner, a story of loss and redemption, and a beautiful testament to the power of the human spirit. The Woman in the Park is a remarkable achievement. I loved it." —Caroline Nastro, director & author, The Bear Who Couldn't Sleep
"Mysterious paths that beg to be followed, The Woman in the Park is as complex and beautiful as Central Park itself! A fabulous fiction debut with a cinematic flair for these first-rate authors!" —Christine La Monte, producer/writer, VIVA VERDI!
"The Woman in the Park is a quick read, one that is perfectly paced, original, and shocking." —Jennifer, Tar Heel Reader

"The Woman in the Park is a deftly crafted suspense thriller of a novel with more unexpected plot twists and turns than a Coney Island roller coaster." —Midwest Book Review

"The authors' sharply written and persistently tense tale is divided into two parts…[Sarah's] valiant attempts to make sense of what's happening spark unexpected twists. A delightfully complex mystery with a compelling protagonist." —Kirkus (Starred Review)