The Letters of Thomas Merton and Victor and Carolyn Hammer: Ad Majorem Dei Gloriam (Hardcover)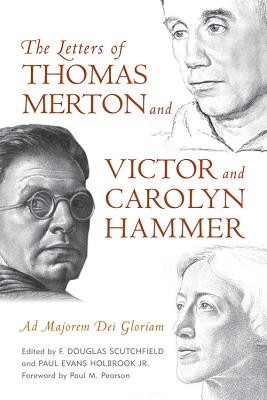 $30.00
Email or call for price.
Description
---
Poet, social justice advocate, and theologian Thomas Merton (1915--1968) is arguably the most influential American Catholic author of the twentieth century. In his short lifetime, he penned over seventy books and maintained a brisk correspondence with colleagues around the globe. However, many Merton scholars and fans remain unaware of the significant body of letters that were exchanged between the Trappist monk and Victor and Carolyn Hammer.
Unable to leave his home at the Abbey of Gethsemani except on special occasions, Merton developed a unique friendship with this couple from nearby Lexington, Kentucky. Carolyn, who supplied Merton with many of the books he required for his writing and teaching, was a founder of the King Library Press at the University of Kentucky. Victor was an accomplished painter, sculptor, printer, and architect. The friendship and collaborations between Merton and the Hammers reveal their shared interest in the convergence of art, literature, and spirituality.
In this volume, editors F. Douglas Scutchfield and Paul Evans Holbrook Jr. have collected the trio's complete correspondence for the first time. Their letters, arranged chronologically, vividly demonstrate a blossoming intellectual camaraderie and provide a unique opportunity to understand Merton's evolving philosophies. At times humorous, often profound, the letters in this volume shed light on a rare friendship and offer new insights into the creative intellect of Thomas Merton.
About the Author
---
F. Douglas Scutchfield, MD, FACPM, FAAFP, DSc (Hon), DHL (Hon), is the inaugural Peter P. Bosomworth Professor of Health Services Research and Policy at the University of Kentucky.Paul Evans Holbrook Jr., MA, MDiv, ThM., PhD, has taught philosophy and comparative religion at the University of Kentucky and ethics at Midway College. He was an apprentice to Carolyn Hammer and serves as bibliographer to the Hammer estate. Since 1988, he has served as director of the King Library Press at the University of Kentucky.