The Ghost and the Bounty Hunter: William Buckley, John Batman and the Theft of Kulin Country (Paperback)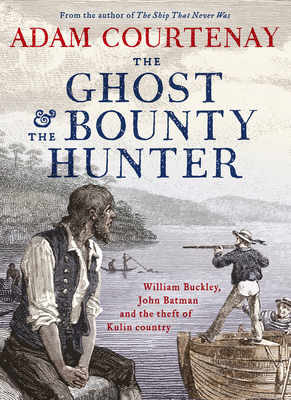 $18.99

Usually Ships in 1-5 Days
Description
---
By the bestselling author of The Ship That Never Was
Just after Christmas 1803, convict William Buckley fled an embryonic settlement in the land of the Kulin nation (now the Port Phillip area), to take his chances in the wilderness. A few months later, the local Aboriginal people found the six-foot-five former soldier near death. Believing he was a lost kinsman returned from the dead, they took him in, and for thirty-two years Buckley lived as a Wadawurrung man, learning his adopted tribe's language, skills and methods to survive.
The outside world finally caught up with Buckley in 1835, after John Batman, a bounty hunter from Van Diemen's Land, arrived in the area, seeking to acquire and control the perfect pastureland around the bay. What happened next saw the Wadawurrung betrayed and Buckley eventually broken. The theft of Kulin country would end in the birth of a city. The frontier wars had begun.
By the bestselling author of The Ship That Never Was, The Ghost and the Bounty Hunter is a fascinating and poignant true story from Australian colonial history.