Lettres d'Amour (Paperback)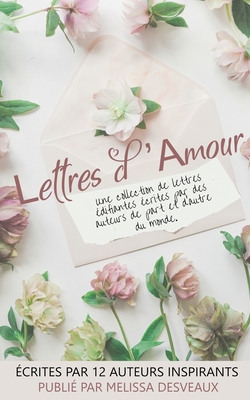 $21.99

Usually Ships in 1-5 Days
Description
---
Nous avons tous besoin d'amour dans nos vies. Sans lui, nous ne serions pas heureux, d vou's ou d termin's.
Nous ne serions pas altruistes ou gentils.
L'amour n'est pas seulement un mot, mais un sentiment, une action ... et il est pur.
Dans ce nouveau livre intitul Letters of Love, 12 auteurs inspirants et prim's crivent courageusement leurs propres lettres d'amour. Ils expriment leur amour leur famille, Dieu, au monde, ceux qui sont d c d's, et aux personnes qui leur ont montr de l'amour.
Partagez l'amour des auteurs alors qu'ils nous emm nent en voyage pour montrer aux personnes de leur vie et de la v tre ce qui est possible et quel point ils tiennent eux. Letters of Love pourrait m me vous encourager aimer au-del de toute mesure, faire preuve de bont et d'espoir, et tre la lumi re dans l'obscurit que tant de personnes recherchent.