Why Alligators Make Good Golfers: A Guide to Thick Skin and Mental Toughness (Paperback)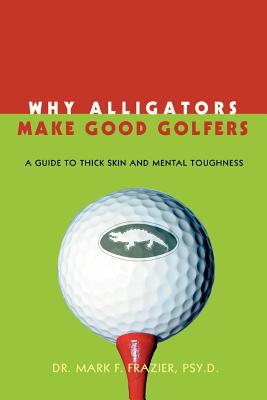 $10.95

Usually Ships in 1-5 Days
Description
---
The fundamentals are a golfer's most important skills. They are the building blocks of success. While many books address the fundamentals of the physical side of golf, the one-of-a-kind
Why Alligators Make Good Golfers: A Guide to Thick Skin and Mental Toughness
identifies and gives instruction on the fundamentals of the mental side. On the golf course, mental skills are just as vital as physical skills, yet most players spend all of their time working on the physical side of their game, focusing exclusively on grip, stance, takeaway, and downswing. Their physical skills may be up to par, but their mental skills are often in the rough. In this thoroughly useful guide, Dr. Mark Frazier identifies and gives instruction on the mental fundamentals of golf:
Playing with confidence
Concentrating completely
Managing nervousness
Overcoming frustration
The pre-shot routine
Thinking straight
In addition, strategies that have been course-tested and proven effective by the world's most successful players assist you in mastering each of the fundamentals. If you're interested in improving the quality and consistency of your game, it's time to develop your mental skills.
Why Alligators Make Good Golfers
will show you how