Finding Your Voice: Unlock Your Chains and Unleash Your Greatness (Personal Growth & Development): (Paperback)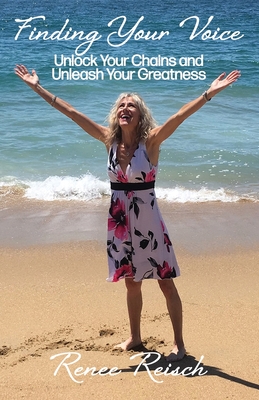 $9.99

Usually Ships in 1-5 Days
Description
---
What would you do if you lost your voice? How would you feel if you were isolated from the outside world?
A young woman finds herself held captive in her own home, alone, and literally speechless. Learn how she finds self-confidence and transforms her life.
Join Author Renee Reisch as she takes you on her compelling and inspiring journey of turning obstacles into opportunities. You will instantly feel a connection to Renee because she skillfully guides you on an adventure of self-discovery. Demolish your limiting beliefs, cultivate an attitude of gratitude, and create the life you were meant to live.
The secrets to overcoming bad habits and behaviors are communicated on every page. Incorporate them into your life and you will begin to forge your own path.
Get over your fears and learn how you can build confidence so you can deal with challenges and peer pressure. Overcome anxiety and negative emotions by listening to your inner voice.
Renee's personal story is honest and vulnerable. Follow her examples to erase self-doubt with real life strategies for business, relationships, and health.
There are many great lessons to improve your inner strength. Learn how to keep your composure in situations and be assertive. Demand respect for yourself and at the same time show it for others. Create outcomes where everyone involved is a winner.
Each section is designed to put you in a great mental state for solving problems in your life. Meaningful questions are asked and space in the book is provided you to write your personal answers.
Never feel unworthy again. Examine what's holding you back from success. Discover how to reveal your personal mission and go after your life's purpose relentlessly. Never give up, follow tips and examples to persevere over your fears and conquer them for good.
Get ready to feel excited and inspired as you "Find Your Voice "