The Golden Bowl (Paperback)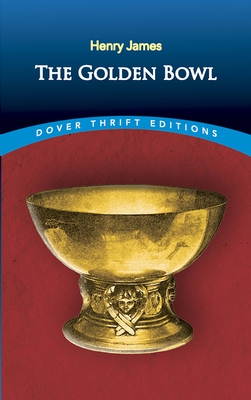 $11.00

Usually Ships in 1-5 Days
Description
---
Shy Maggie Verver, a young American heiress, shares an uncommonly close bond with her father. Widower Adam Verver, a financier and art connoisseur, has bought everything he wants, including a titled husband for his daughter. Maggie is charmed by Prince Amerigo, an Italian nobleman of reduced means. Wishing to provide her father with companionship, she persuades him to marry her best friend, Charlotte Stant. But unbeknownst to Maggie and Adam, Charlotte and the Prince are concealing a guilty secret that will strike at the foundations of both marriages.
Henry James explores his favorite themes in this novel -- money, class, desire, and the collision of European and American cultures. Rich in the author's characteristic psychological insights, the story constitutes a fascinating study of character in a privileged, claustrophobic backdrop. James examines the illusions that unite people, the deceits that keep them together, and the way that trust can become a form of denial.
About the Author
---
American author Henry James (1843-1916) spent most of his career in Europe and ultimately adopted British citizenship. A prolific writer of criticism, biography, and travel-related books and articles, James is known above all for his highly influential novels, which frequently explore the clash of Old and New World cultures.