Jesintel: Living Wisdom from Coast Salish Elders (Paperback)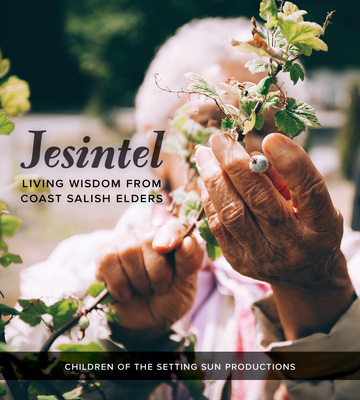 $34.95

Usually Ships in 1-5 Days
Description
---
Dynamic and diverse, Coast Salish culture is bound together by shared values and relations that generate a resilient worldview. Jesintel--"to learn and grow together"--characterizes the spirit of this book, which brings the cultural teachings of nineteen elders to new generations.
Featuring interviews that share powerful experiences and stories, Jesintel illuminates the importance of ethical reciprocal relationships and the interconnectedness of places, land, water, and the spirit within all things. Elders offer their perspectives on language revitalization, Coast Salish family values and naming practices, salmon, sovereignty, canoe racing, and storytelling. They also share traumatic memories, including of their boarding school experiences and the epidemics that ravished their communities. Jesintel highlights the importance of maintaining relations and traditions in the face of ongoing struggles. Collaboration is at the heart of this work and informs how the editors and community came together to honor the boundless relations of Coast Salish people and their territories.
Elders Interviewed:
Tom Sampson (Tsartlip First Nation)
Virginia Cross (Muckleshoot Tribe)
Ernestine Gensaw (Lummi Nation)
Steve and Gwen Point (St lō Nation)
Gene and Wendy Harry (Malahat Nation)
Claude Wilbur (Swinomish Tribe)
Richard Solomon (Lummi Nation)
Elaine Grinell (Jamestown S'Klallam Tribe)
Arvid Charlie (Cowichan Nation)
Amy George (Tsleil-Waututh Nation)
Nancy Shippentower (Nisqually Tribe)
Nolan Charles (Musqueam Indian Band)
Andy de los Angeles (Snoqualmie Tribe)
Jewell James (Lummi Nation)
Kenny Moses Sr. Family (Tulalip Tribal Nation)
Ramona Morris (Lummi Nation)
About the Author
---
Children of the Setting Sun Productions (CSSP) is a Native-owned and -operated production company headquartered in Bellingham, Washington. Darrell Hillaire (Lummi) is executive director of CSSP and Natasha Frey is principal of Setting Sun Institute, a subsidiary of CSSP. Fay "Beau" Garreau Jr. is Hunkpapa and Mnicoujou Lakota and a tribal member of the Cheyenne River Sioux Tribe, located in South Dakota, and runs DaKO.5TUDIOS." Includes contributions by Lynda Mapes of the Seattle Times and Nicole Brown, associate professor at Western Washington University. Danita Washington (Lummi) contributed an afterword.