The Dance of Air and Sea: How Oceans, Weather, and Life Link Together (Hardcover)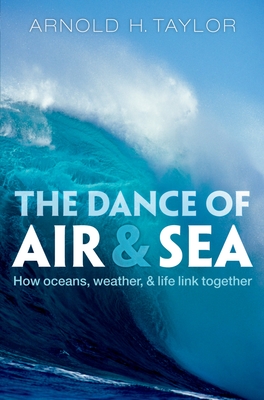 Description
---
How can tiny plankton in the sea just off Western Europe be affected by changes in the Gulf Stream four thousand miles away, on the other side of the North Atlantic Ocean? How can a slight rise in the temperature of the surface of the Pacific Ocean have a devastating impact on amphibian life in Costa Rica? How can the temperature of the equatorial Pacific Ocean help predict the yields of maize far away in Zimbabwe?
In The Dance of Air and Sea, oceanographer Arnold Taylor illuminates the extraordinarily vast and powerful forces driving the world's ecosphere, revealing the astonishing ways that the atmosphere and oceans interact, and revealing how ecosystems in water and on land respond to changes in weather. Ranging through the fields of oceanography, meteorology, and ecology, Taylor sheds light on the immense variations of the atmosphere which can span a whole ocean, the best known of which is the El Ni o cycle of the equatorial Pacific Ocean, a colossal see-saw in which atmospheric pressure rising over Australia mirrors a fall thousands of miles away in Tahiti. And as he explores this remarkable dance of sea and air, Taylor conveys the enormous power of these forces--for instance, the Gulf Stream carries as heat the energy of about 20 million power stations--and he tells colorful stories of the many scientists working in this field, such as the two researchers who used the records of an annual gambling pool in Alaska (the Nenana Ice Classic) to track the local effects of global warming.
Packed with engaging anecdotes, this mind-boggling account of the enormous forces at work around the globe also highlights how understanding these forces will enhance our ability to tackle global warming.
About the Author
---
Arnold H. Taylor has worked for thirty years in oceanographic research at Plymouth Marine Laboratory.