Aesthetics: A Very Short Introduction (Very Short Introductions) (Paperback)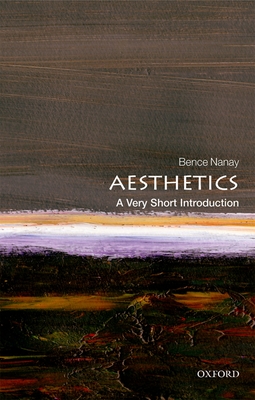 $11.95

Usually Ships in 1-5 Days
Description
---
Aesthetics is a branch of philosophy that explores the nature of art, beauty, and taste. It doesn't just consider traditional artistic experiences such as artworks in a museum or an opera performance, but also everyday experiences such as autumn leaves in the park, or even just the light of the setting sun falling on the kitchen table. It is also about your experience when you choose the shirt you're going to wear today or when you wonder whether you should put more pepper in the soup. Aesthetics is everywhere. It is one of the most important aspects of our life. In this Very Short Introduction Bence Nanay introduces the field of aesthetics, considering both Western and non-Western aesthetic traditions, and exploring why it is sometimes misunderstood or considered to be too elitist - by artists, musicians, and even philosophers. As Nanay shows, so-called 'high art' has no more claims on aesthetics than sitcoms, tattoos, or punk rock. In fact, the scope of aesthetics extends far wider than that of art, high or low, including much of what we care about in life. It is not the job of aesthetics to tell you which artworks are good and which ones are bad. It is not the job of aesthetics to tell you what experiences are worth having. If an experience is worth having for you, it thereby becomes the subject of aesthetics. This realisation is important, because thinking about aesthetics in this inclusive way opens up new ways of understanding old questions about the social aspect of our aesthetic engagements, and the importance of aesthetic values for
our own self. ABOUT THE SERIES: The Very Short Introductions series from Oxford University Press contains hundreds of titles in almost every subject area. These pocket-sized books are the perfect way to get ahead in a new subject quickly. Our expert authors combine facts, analysis, perspective, new ideas, and enthusiasm to make interesting and challenging topics highly readable.

About the Author
---
Bence Nanay is currently BOF Research Professor of Philosophy at the Centre for Philosophical Psychology at the University of Antwerp, and Senior Research Associate at Peterhouse, University of Cambridge. He is the Director of the European Network for Sensory Research, which brings together Europe's top psychologists, neuroscientists, and philosophers working on perception and the senses. His research focuses on a number of fields, including aesthetics, psychology, neuroscience, and philosophy, and he has published more than 100 peer-reviewed articles. He has also authored several books, including two monographs with Oxford University Press: Perceiving the World (2010), and Between Perception and Action (2013). He is a recipient of the Humboldt Foundation's prestigious Bessel Award for his work on aesthetics and the philosophy of perception.