It's Hot in the Hamptons: A Novel (Paperback)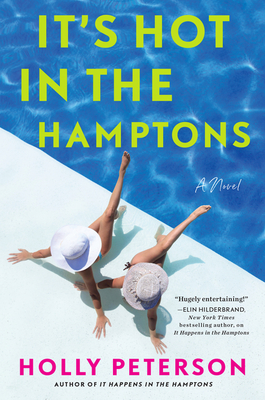 $15.99

Typically Ships in 1 - 2 Days
Description
---
From the author of the summer hit It Happens in The Hamptons comes an unforgettable new novel about the women who live and love in the Hamptons.

In the Hamptons, no rules apply, especially in matters of money—and the heart…
Raised in East Hampton, Caroline never thought she'd be one of the "city people" who spent summers and weekends at the beach. But, once her husband's business takes off, a job stint transplants the couple permanently into Manhattan life—where the phrase When you marry for money, you work for it every day, reflects her neighbors' lives. And where entitled husbands, like hers, embark on affair after affair with little consequence.
Time for the wives to get even.
When Caroline's friend Annabelle suggests they experiment as their wayward mates have, Caroline resists at first. That is, until a scroll through an iPad makes her reconsider…and a pact between two friends is made.
The agreement quickly turns serious when Caroline begins to confront the man her husband has become, or perhaps always has been. Will a summer affair give Caroline clarity or make her lose hold on the reins of her life? And, when an old lover returns, is she ready to risk all for a chance at happiness…
About the Author
---
Holly Peterson is the author the May 2017 social satire fiction release, It Happens in the Hamptons. In 2016, she curated an outdoor cooking book, Assouline's Smoke and Fire: Recipes and Menus for Outdoor Entertaining. In 2014, she published The Idea of Him and of the New York Times bestseller The Manny in 2007.  She was a Contributing Editor for Newsweek, an Editor-at-Large for Talk magazine and an Emmy Award-winning Producer for ABC News, where she spent more than a decade covering everthing from trials of the century to global politics. Her writing has been published in the New York Times, Newsweek, Town and Country, The Daily Beast, Vogue, Harper's Bazaar, Elle Decor, Departures and numerous other publications.