Anatomy of Fear (Mass Market)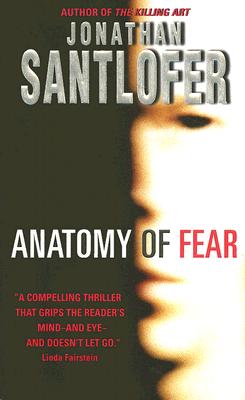 Description
---
NYPD sketch artist Nate Rodriguez possesses a remarkable gift. From the smallest clues—an off-hand comment, a brief flash of fear in a victim's eyes—he is able to create an uncanny likeness of the assailant. Now Detective Terri Russo needs his help to solve a particularly shocking series of murders, perpetrated by a psychopath who enjoys drawing pictures of his crimes before committing them. Nate is being asked to enter the dark, twisted mind of a monster—to re-create a face that no one has lived to identify. But as a portrait slowly begins taking shape in Nate's mind and on the page, an electrifying game of cat and mouse reaches an unexpected new level—as a brilliant killer uses his own unique talents to turn the investigation in a terrifying new direction...
A breathtakingly original novel of suspense, Jonathan Santlofer's Anatomy of Fear mixes prose and pictures to create a story that burns its way into the brain and brilliantly revitalizes the crime fiction genre.
About the Author
---
Jonathan Santlofer is the author of five novels and a highly respected artist whose work has been written about and reviewed in the New York Times, Art in America, Artforum, and Arts, and which appears in many public, private, and corporate collections. He lives and works in New York City.