Anatomy of Fear: A Novel of Visual Suspense (Hardcover)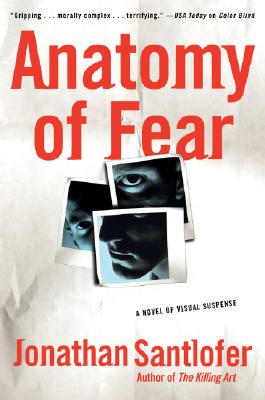 Description
---
Nate Rodriguez is a police sketch artist for the NYPD, and his success rate is high, with one out of three of his drawings leading to an arrest. But when he is faced with an unusually talented killer, he realizes that he may have met his match. For this killer is a man very much like himself-a man who sees and thinks in pictures. A killer who leaves drawings at the crime scenes depicting his murders in chilling, gory-and prescient-detail.
As Nate's portraits become more and more accurate images of the madman-the killer finds a way to steal Nate's portraits and then imitate Nate's own hand. The conflicting evidence leads the police to suspect that Nate himself could be the killer and pushes Nate into a frightening cat and mouse chase for his quarry. Life and death, art and artifice have never been so vividly bound together.
Jonathan Santlofer pushes the boundaries of the thriller to new heights with this masterful blend of art and suspense. With sequential sketches that alternate throughout the text-first the killer's, then Nate's-Santlofer teases us with irresistible clues and psychological details delivered in a highly original way.